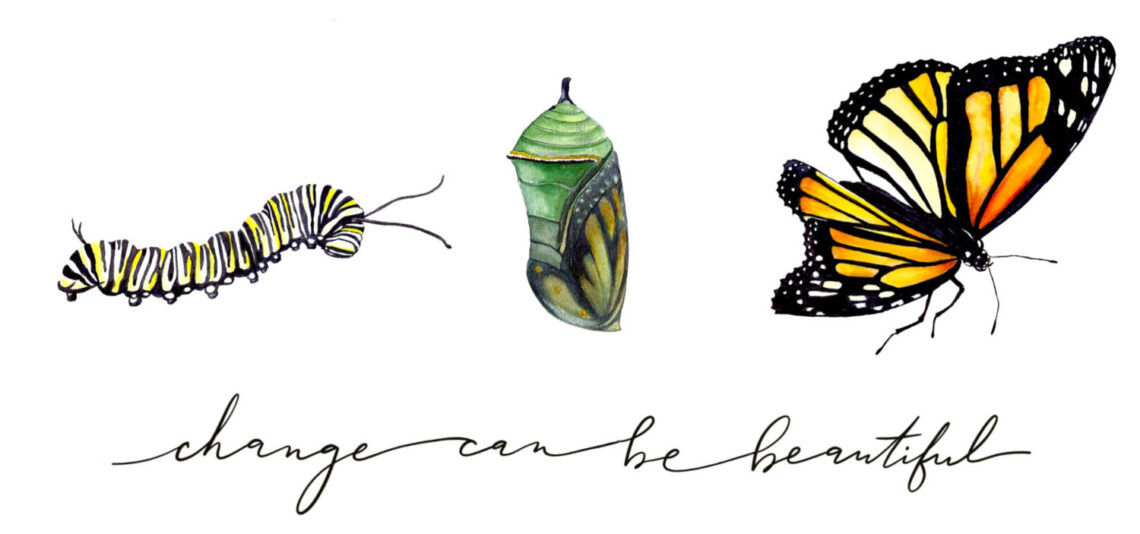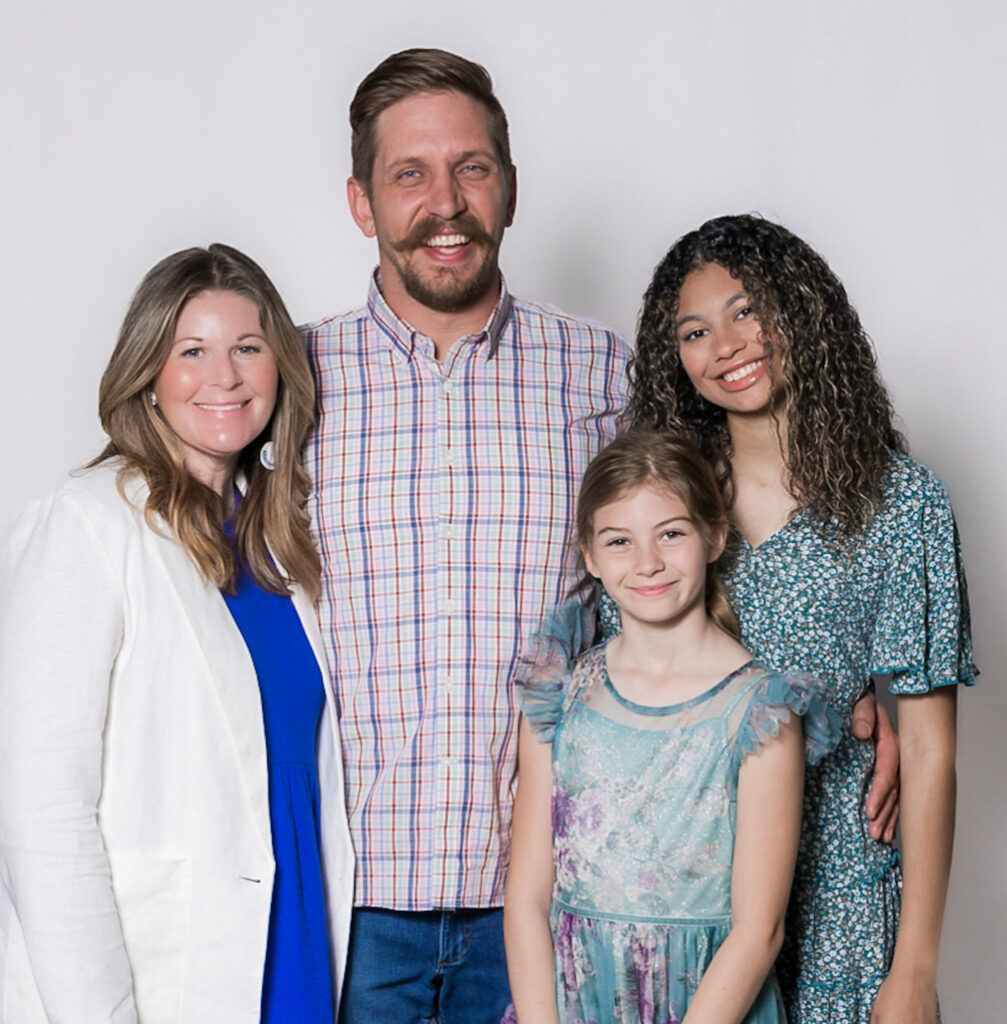 Hello! I am so glad you found your way to my website today. When revamping my website, I thought this would be a great opportunity to show you who I am and give you some insight into my life. 
My life is beautiful chaos! God has allowed our lives to be blessed by so many people and ministries. Before I go into that, let me first introduce my family. My husband Jon, is currently transitioning into lead minister at Leesburg Christian Church. We have been at LCC for 7 years while Jon has served as the Associate Minister. We are looking forward to the future of LCC and are so blessed to be a part of this wonderful ministry. My husband and I will celebrate our 10th year anniversary this July. We have had a strong marriage and our love just continues to grow each year. What a blessing God has given us!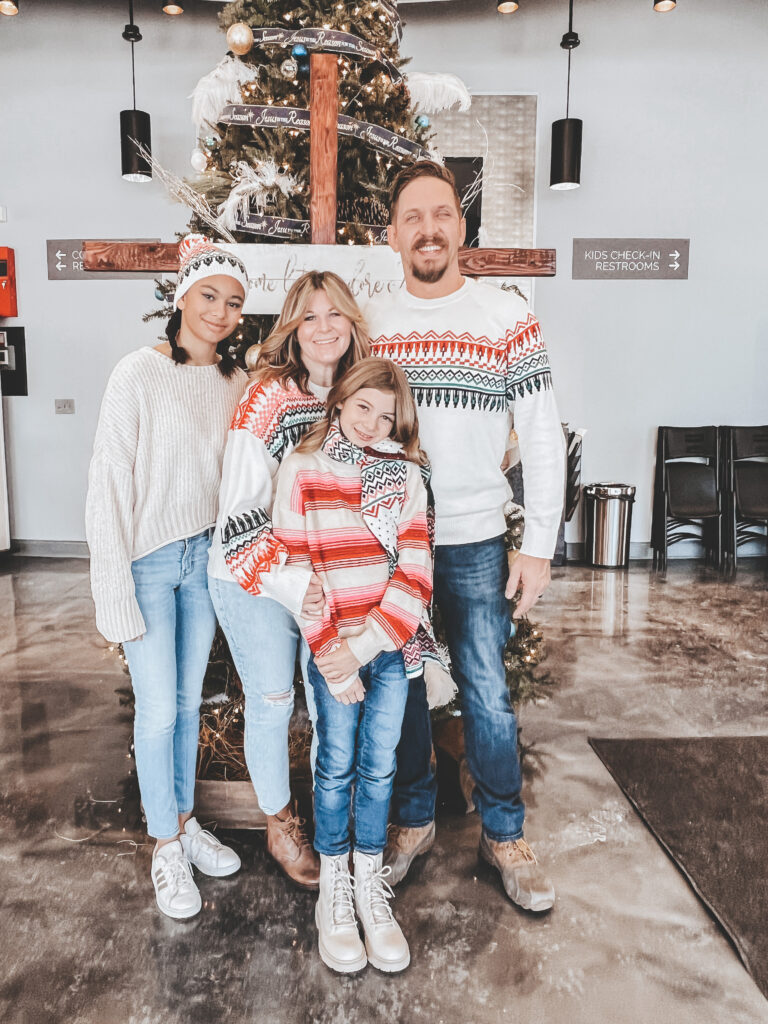 I have a 15 yr old daughter, Naya, who has grown into a beautiful young woman. She is determined, confident, and the sweetest teenager I have ever known! Naya always has her nose in a new book and her favorite place to be is the library!  God has blessed us with the opportunity to homeschool Naya for 6 years, and she is currently enrolled at a co-op in Lexington, BUAC, I will post more about that soon. Naya loves youth group and enjoys having friends over to hang out in the kitchen.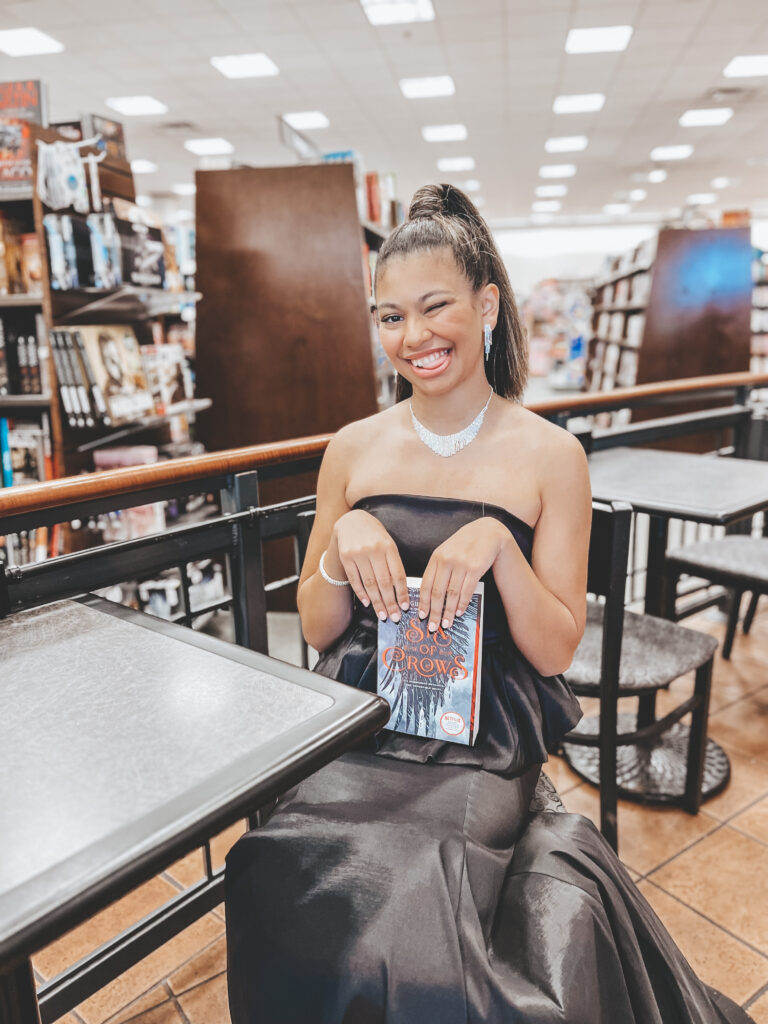 Nora, my 9 yr old daughter, is silly, confident, and creative! We are blessed to have 3 yrs of homeschool under our belt! Nora attends our Leesburg Co-op and says that is her favorite part of the week! She is my social butterfly- there isn't a kid she doesn't know! She is full of energy, and loves to flip around and practice her gymnastics routines.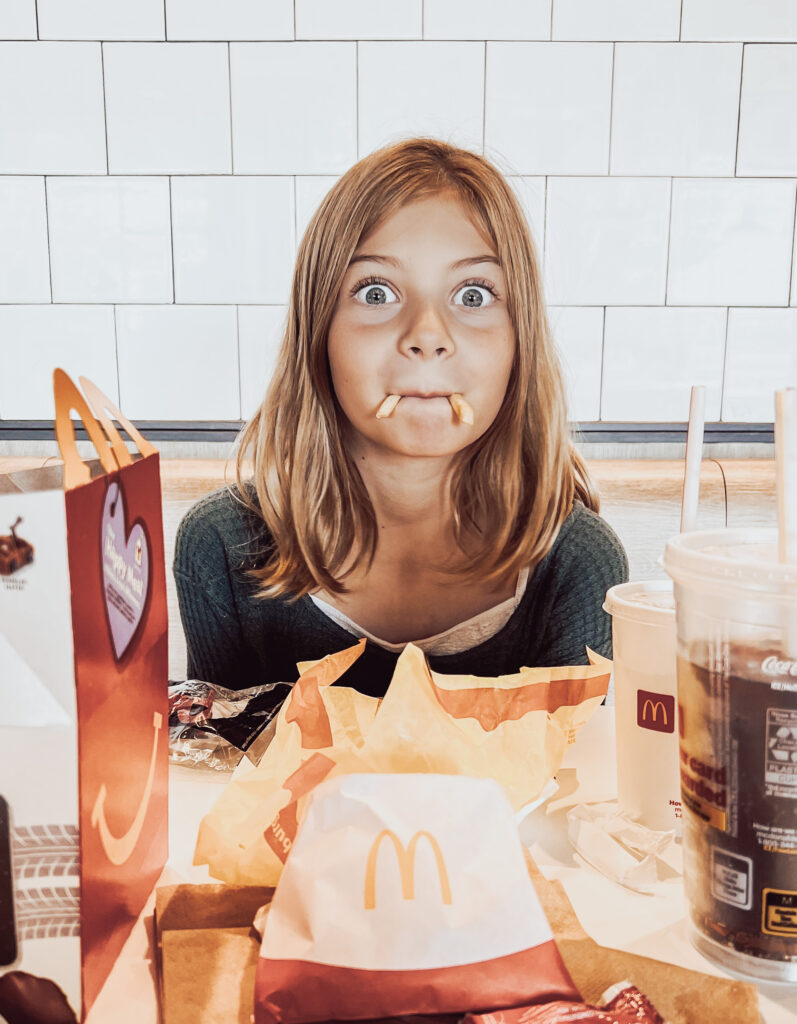 My family and I love the Lord, we have a heart for ministry and our community. I actually started The Lesser Me to grow closer to the Lord, and over the past 5 years, I have! When starting my business the goal was to use my talents to glorify the Lord. I prayed for two years about how to do this, God kept pointing me in the direction that led me to where I am today. I am grateful for the opportunities He has given me, the doors He has opened for me, and the wonderful people I have met along the way.
I am currently one of the artists on Deck 2 at the Ark Encounter under Jon Taylor with Creator's Brush. This will be my third year there, and each year I have been so blessed to be a part of such an awesome ministry! Answers in Genesis is doing some amazing work for God's Kingdom! For some crazy reason, God wanted me to be a part of it! I am not the most talented artist out there, but I know God has me there for a reason and I am grateful for every opportunity. Because of God opening the door at the Ark Encounter, I have been able to give back more to the kingdom than I could have ever imagined! So, know that each purchase you make through my website, and through the Ark, over 20% will be going to support ministries that include The Ark Encounter, Leesburg Christian Church, Not Alone Pregnancy Center, and Contagious Joy 4 Him. I also have a few teenagers from our youth group that work for me occasionally getting all my product together for the Ark Encounter. I am praying for more and more opportunities to give towards His kingdom, and I love that God has provided through your amazing support. There is no greater cause out there than winning souls for the Lord!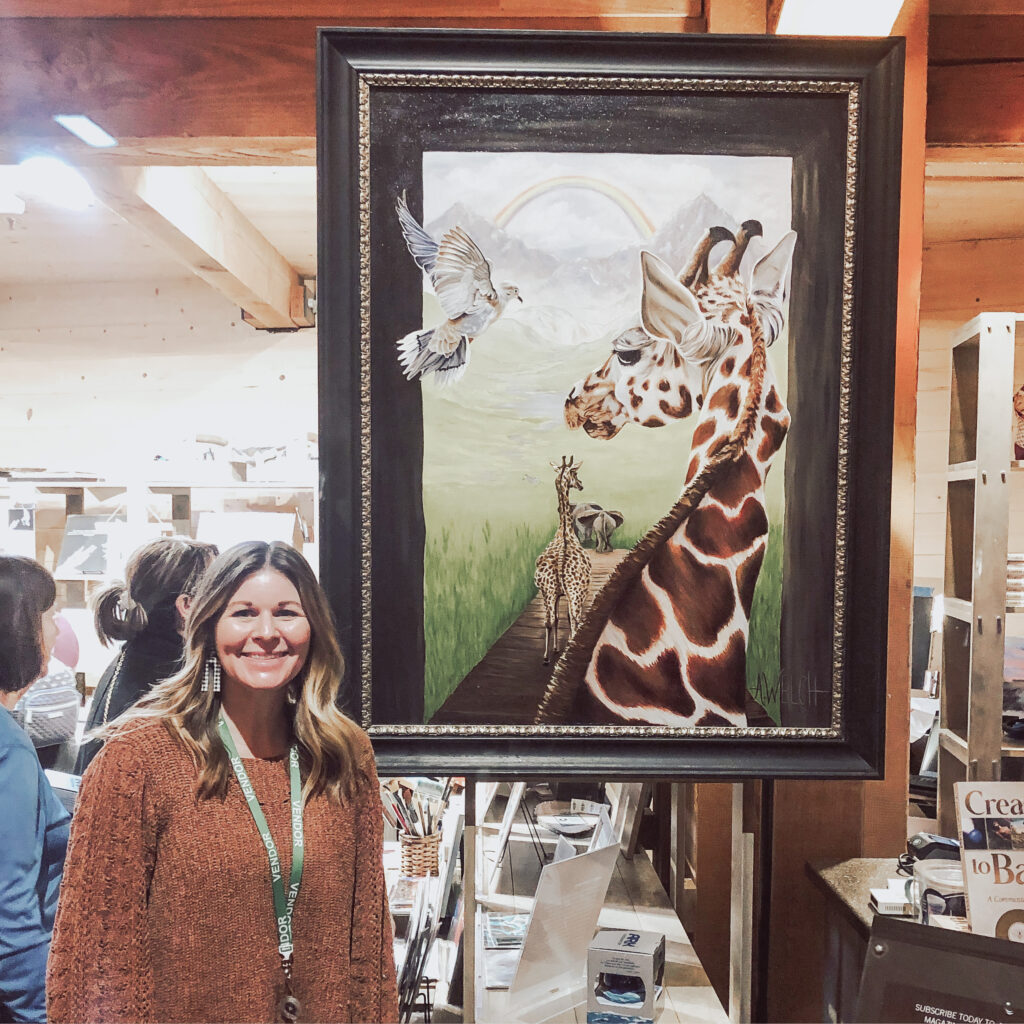 This next school year I plan to teach Intro to Charcoal and Intro to Watercolor to the middle school and high school students at our Leesburg Co-op as well as the high schoolers at BUAC Electives. It will be busy and full of chaos, but I have no doubt it will be full of love, laughter, blessings, and opportunities to share the love of God with these teens.
Most days are spent at home with my kids, at church with youth, driving kids around, or snuggling with my puppy Charles. That is what I like. I love to be home, I love to have people in our home and do life with one another. I am pretty simple when it comes to that. I do struggle with contentment, with confidence, and being in control… I am sure most women do, but as Solomon would say, "it's all meaningless" when looking at the big picture of life and the Lord's kingdom.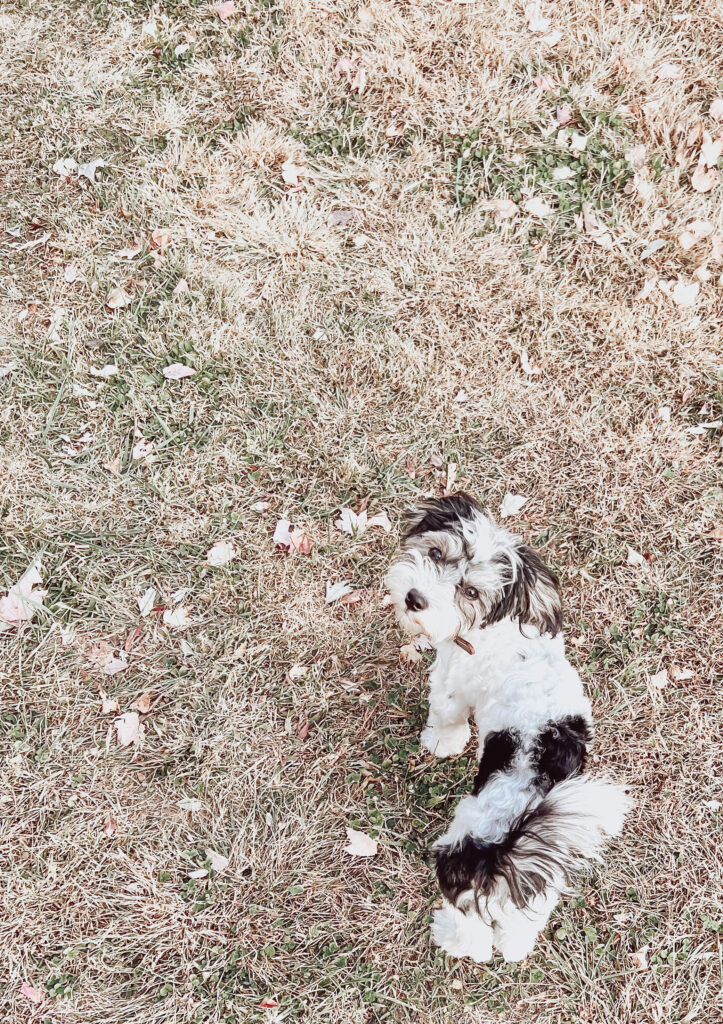 So, I try to focus on what is meaningful. You will notice I am not on social media much, that I don't really post much anymore or interact a lot. It is because there is so much life in front of me I don't want to miss. Life is being in the moment, not living through a device.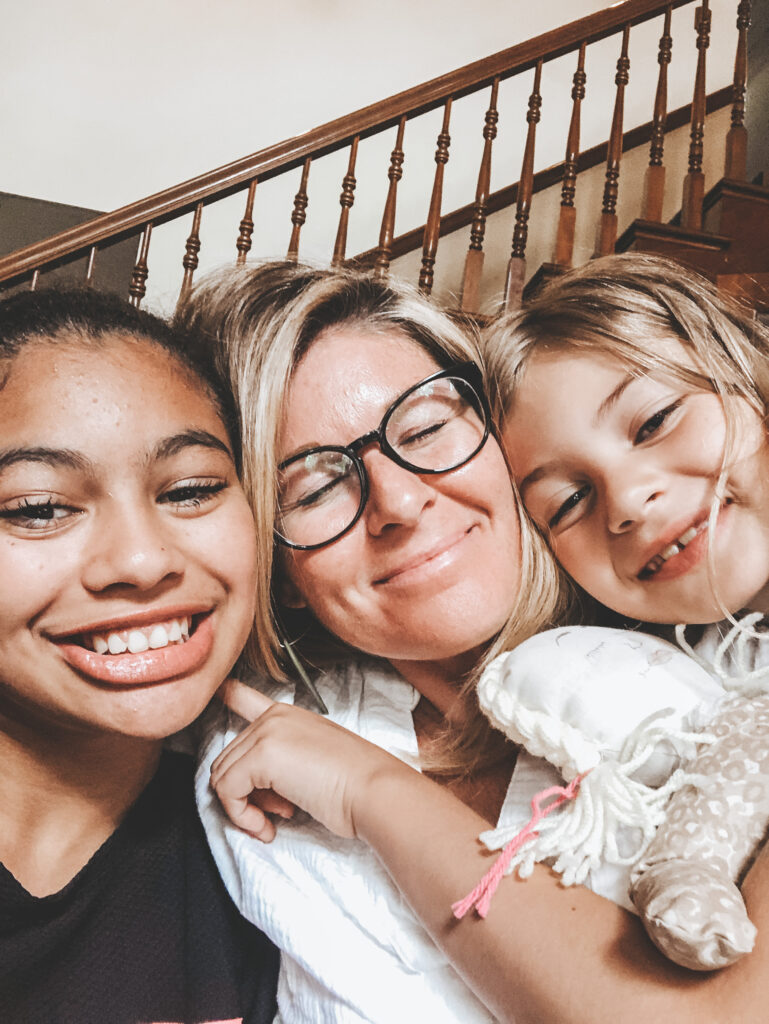 "Set your mind on things above, not on earthly things." Colossians 3:2
I hope that after reading this you feel like you know me a little better, that you understand the purpose behind my artwork… that you will be inspired by the Lord through His Words and the reflection of His creation in my artwork. For I am merely re-creating the already created to show the beauty of the Lord, to point to Him, to give Him all the glory!
I pray you are blessed as you browse around today.
Sincerely,
A. Welch